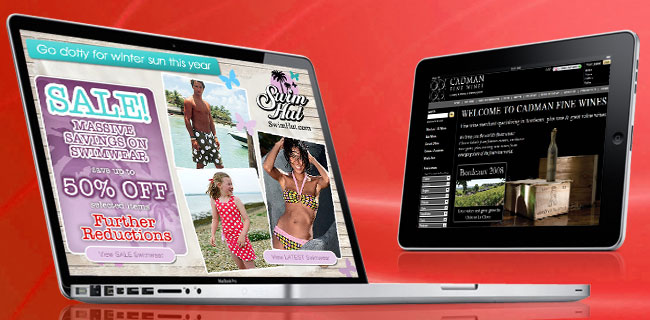 Despite their size, businesses today are more aware than ever before of the necessity to develop and maintain an effective graphic identity. Stemmed from entrepreneurial spirit, it reveals a company's desire to be recognized. Believed to be a decorative device, that positions a business as modern, creative, and reliable, visual identifiers are now less an aspect of public relations and more a product of business strategy. Being such, they can have extensive connotations for the businesses that develop them.
Dynamic webs offer a wide range of digital stationery solutions for your business. These include Digital Brochures, Email Stationery, Flash Presentations, Animated Emails, Static Corporate Email Stationery, Electronic Newsletters, Customised Logos, Banners, Digital Business Cards, CD-Roms and more...
"...I was highly impressed to see how so much content can be reduced to a small file size. I now can email prospective clients an entire album including text and forms. The positive comments to this unique digital presentation are very helpful. To say the least, I am pleased with the result and would recommend you to anyone who wants to use digital brochures as a form of presentation."
- Babette Adrian, Sculpture Painting
"...We were very impressed with the skill and standard of service, in particular your attention to detail which we found very effective and sensitive to the specific needs of our company's web presence."
- Roger Tristram, Director, www.brcconsulting.co.uk


Tell Dynamic Webs about your needs. Enquiry form or email us.